We are professional Manufacturer, Supplier and Exporter of Chewable Gummy Products, Gummies Contract Manufacturer in India
Diva Healthcare has a devoted and totally selective unit engaged with the manufacture and supplier of Chewable Gummies in Ahmedabad, India with tech know how from Europe, Middle East and African Region which accompanies first class foundation and proficient work process and are exceptional to deal with outsider or agreement fabricating administrations for domestic and international market. In this manner, we are your medical care accomplices as well as your colleagues which would bring expert resources, extraordinary turn of events, manufacturing and packaging interaction to the table. Gummy Vitamin Supplements are the quickest developing class in the Vitamin Segment today. It has been acknowledged worldwide by both Children and Adults. The simplicity of "Comfort Dosage" and "Happiness Factor" of Gummies has acquired a lot of appreciation. This reality can bring about customary utilization and rehash buy.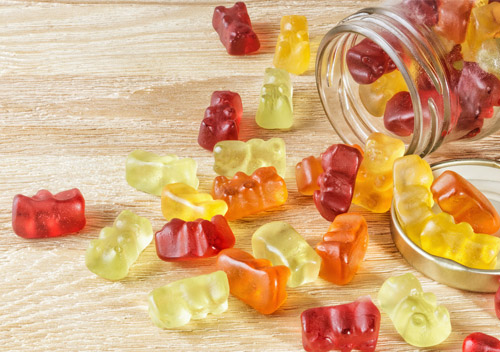 By Choosing Diva Healthcare products; you can remember Gummy Vitamin Supplements for your client contributions and be important for this astonishing development classification. "Gummy formats are extremely famous, but tablets and containers are not enjoyable. You need to truly need to be sound, and gummy candies simply make it simpler. This is an extension to assist them with getting into this industry more" Gummy vitamins are chewable nutrients that are like sticky confections and are accessible in various shapes, tones, and flavors. They are created with the assistance of corn starch, gelatin, sugar, water, and added colorings.